Linda is one of our Senior Tax Preparers and is registered with the IRS. Prior to joining the firm in 2016, she worked in the tax preparation industry for over 15 years. Linda has also worked for a software company in their accounting department and served as music director and organist for several churches.
Linda was born and raised in Corning, New York, home of Corning Glass Works. She was an organ major at SUNY at Fredonia where she met her husband, John, who was a percussion major. Linda has lived in several states including Tennessee, Maryland, Colorado and Hawaii. She has lived in Texas over 20 years.
Linda owned and operated a bed and breakfast in the Finger Lakes Region of New York state.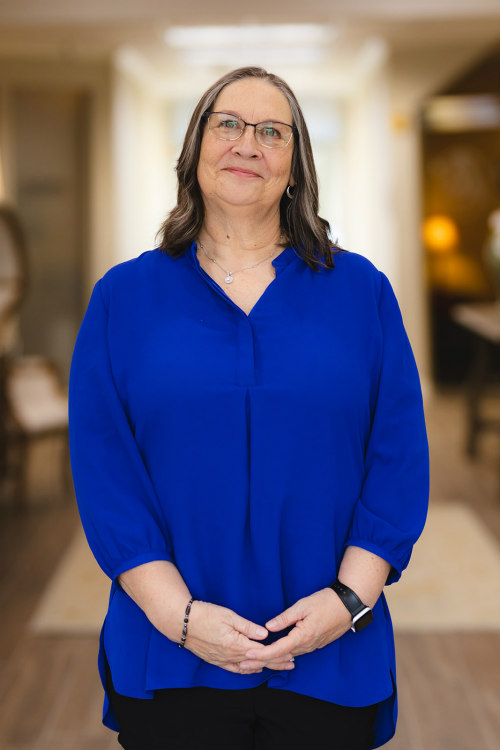 Contact us for a complimentary initial consultation!
Privacy Policy: The privacy of your client information has always been important to Marc Lewis & Associates, and we have always been bound by professional standards of confidentiality. However, we are now required by law to formally inform you of our privacy policy. 
We collect nonpublic personal information about you that is provided by you or obtained by Marc Lewis & Associates with your authorization. This information may come from various sources, including information we receive from personal interviews, tax organizers, worksheets and other documents necessary to provide professional services to you. Marc Lewis & Associates does not disclose any nonpublic personal information about their clients or former clients to anyone, except as permitted or required by law, or when necessary to process transactions requested by a client. Marc Lewis & Associates restricts access to nonpublic personal information about you to members of our firm who need to know that information in order to provide you professional services. We retain records relating to the professional services that we provide you in accordance with accounting and government standards. Marc Lewis & Associates employs physical, electronic, and procedural security safeguards to protect your nonpublic personal information.
Your confidence and trust are important to us. If you have any questions or concerns regarding the privacy of your nonpublic personal information, please contact our office during normal business hours.